About Us
Agronomy Capital Advisors Ltd was established to provide advisory services for businesses and investors in the agriculture supply chain. We have a particular focus on the large scale tropical tree crop sector and the associated value chain, spanning oil palm, natural rubber, cocoa, bananas, coconuts, mangoes and citrus. Agronomy Capital Advisors was founded by Doug Hawkins in 2009. Agronomy Capital Advisors has developed to become an internationally recognised advisory firm for agri-value chain analysis, market research, agribusiness valuations, due diligence, and funding strategies. Our clients include listed companies, private enterprises, investment institutions, crop science companies, university foundations, family offices and global food manufacturers.
A global pool of expert resources across the agribusiness value chain

An extensive network of contacts across the global agribusiness value chain

More than 40 years of capital markets experience relating to debt and equity capital financing
Core Commodities
Value Chain Expertise
Bananas
Bananas are the most popular fruit in the world. The banana is not a tree or a palm, but a member of the lily family and grows up to 15 metres. Their origin is placed in Southeast Asia, in the jungles of Malaysia, Indonesia or Philippines, where many varieties of wild bananas still grow today.
Citrus
Worldwide, annual production of all types of citrus fruit totalled some 133 million tonnes in 2017, according to FAOSTAT crop data. In the past 30 years the World crop has grown more than 2.4x. More than 90% of World fresh fruit citrus production is consumed in the country of production.
Cocoa
Today derivatives of the cocoa bean are found in confectionery with a global sales value that is expected to be in the order of $120bn in 2014. The chocolate confectionery sector has produced brands that are instantly recognised across the globe: Nestlé, Mars, Cadbury, Ferrero, Lindt & Sprüngli and many more.
Coconuts
Historically produced for the manufacture of coconut oil (from copra, which is dried coconut flesh) and desiccated coconut, the coconut is a ubiquitous palm species (Cocos nucifera) well distributed across the tropical belt. Cultivations of the palms extend to perhaps more than 12 million hectares with annual production estimated at some 75 billion nuts (62m mt).
Dates
The cultivation of the Date Palm is inextricably bound up in the history of the peoples occupying the Indus Valley in modern day Pakistan, and the countries of the Arabian Gulf, from circa 6,000 BC. Archaeologists have found evidence of its production 8,000 years ago in Neolithic sites in Syria and Egypt, and its prominence in Middle Eastern culture is still widely to be observed.
Palm Oil
We estimate that in excess of 23 million hectares of land are planted in oil palm across the tropical belt for the commercial production of palm oil. Another 4 million hectares of wild, feral or informal stands may additionally exist in West Africa.
News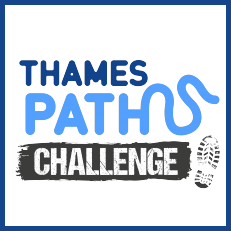 Agronomy Capital Advisors is one amongst a number of parties sponsoring Andrew Tillery, (Chairman of Dekel Oil Plc and CIO of Palladium London) who has agreed to undertake the The Thames Path Ultra Challenge, a 100 km run from the London borough of Hammersmith & Fulham to Henley in Oxfordshire, on Saturday 7th September, to raise money for Macmillan Nurses – a UK charity registered for cancer relief.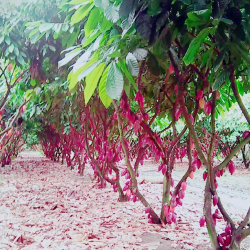 In theming the 2018 biennial conference 'A World Without Chocolate', the AoC sought to draw attention to the personal importance of chocolate to so many people around the world, whether as a 'pick-me-up', a treat or a small but luxurious indulgence or, perhaps too, as a livelihood, and the theme also sought to highlight the importance of chocolate as a significant value chain in the global economy.
Previous
Next